15 novembre 2023
Handmade toy dromedary model
These toy dromedaries are made by children from the village of Kaji, which is located on the edge of one of the seasonal wetlands of the southern Khorasan province in Iran.
This area is one of the main dromedary habitats in the province and is located within a wildlife sanctuary due to the presence of wetland habitats.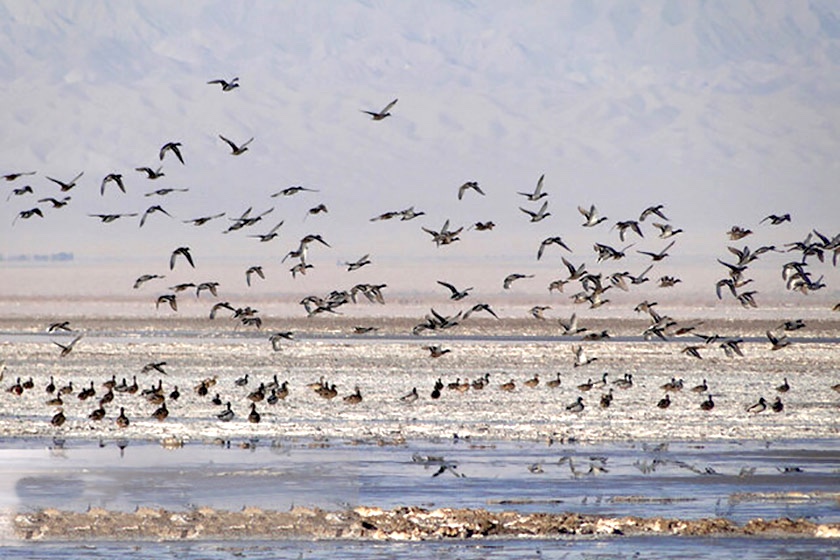 Unfortunately, there are several anthropogenic threats to the fauna in the area, in particular the illegal hunting of migratory birds and waste pollution. Thanks to continuous training and information from environmental associations that has been going on for years, the villagers have been encouraged to produce local handicrafts for ecological purposes. The children of the village have also been involved in environmental education. Through playing and making the little dromedaries, they are taught the importance of recovering materials, not to abandon waste and are told about ecology.
The income from the sale of these handicrafts goes to finance projects for the protection and ecological preservation of the wetland area in which they live.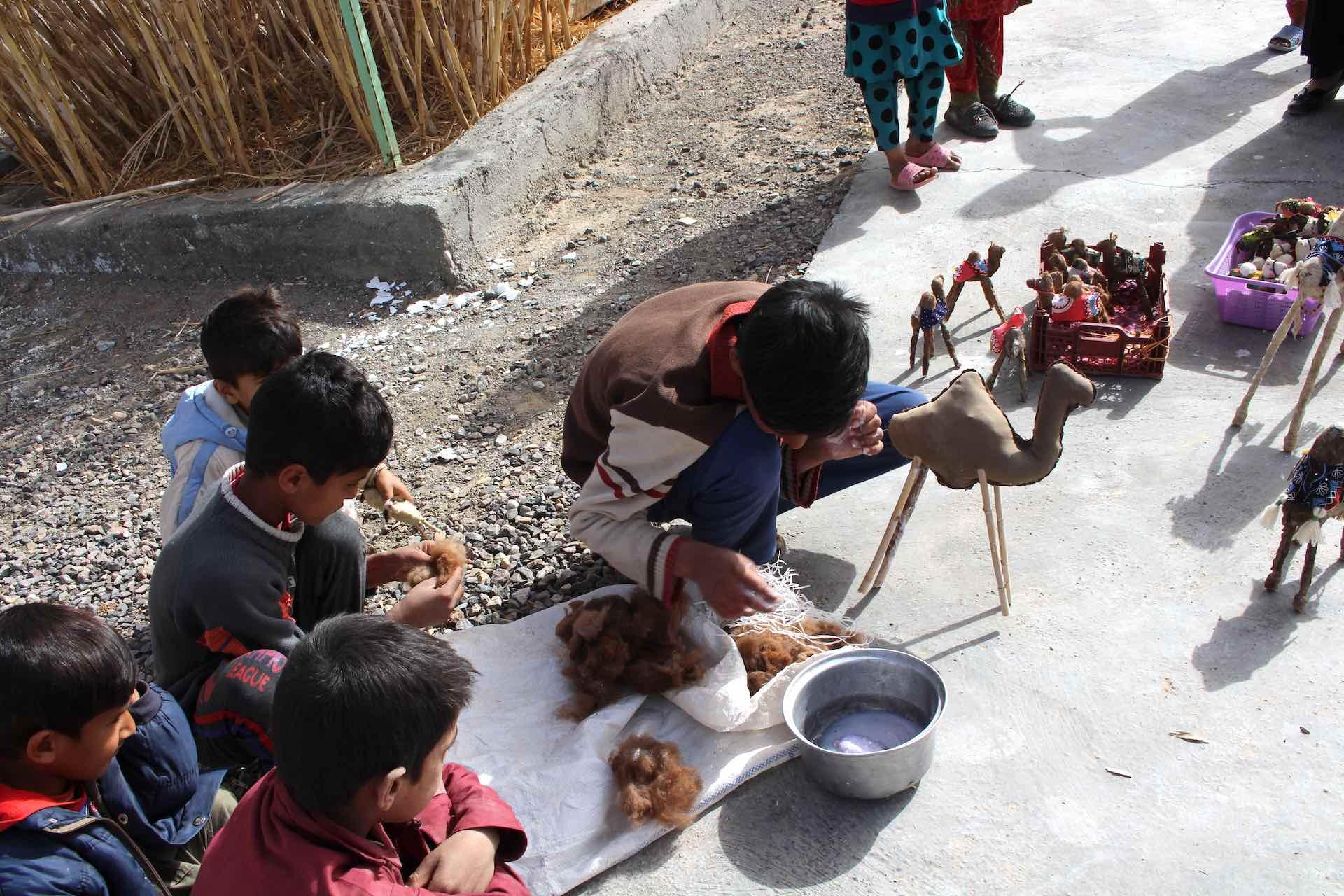 The children started making dromedaries using waste materials including pieces of cloth, wood, camel wool and wood glue. Since then, the production quality of the small toy dromedaries has improved day by day. As you can see from the photos in this article and in the shop now, these models are very precisely and carefully made. These are high quality handicrafts.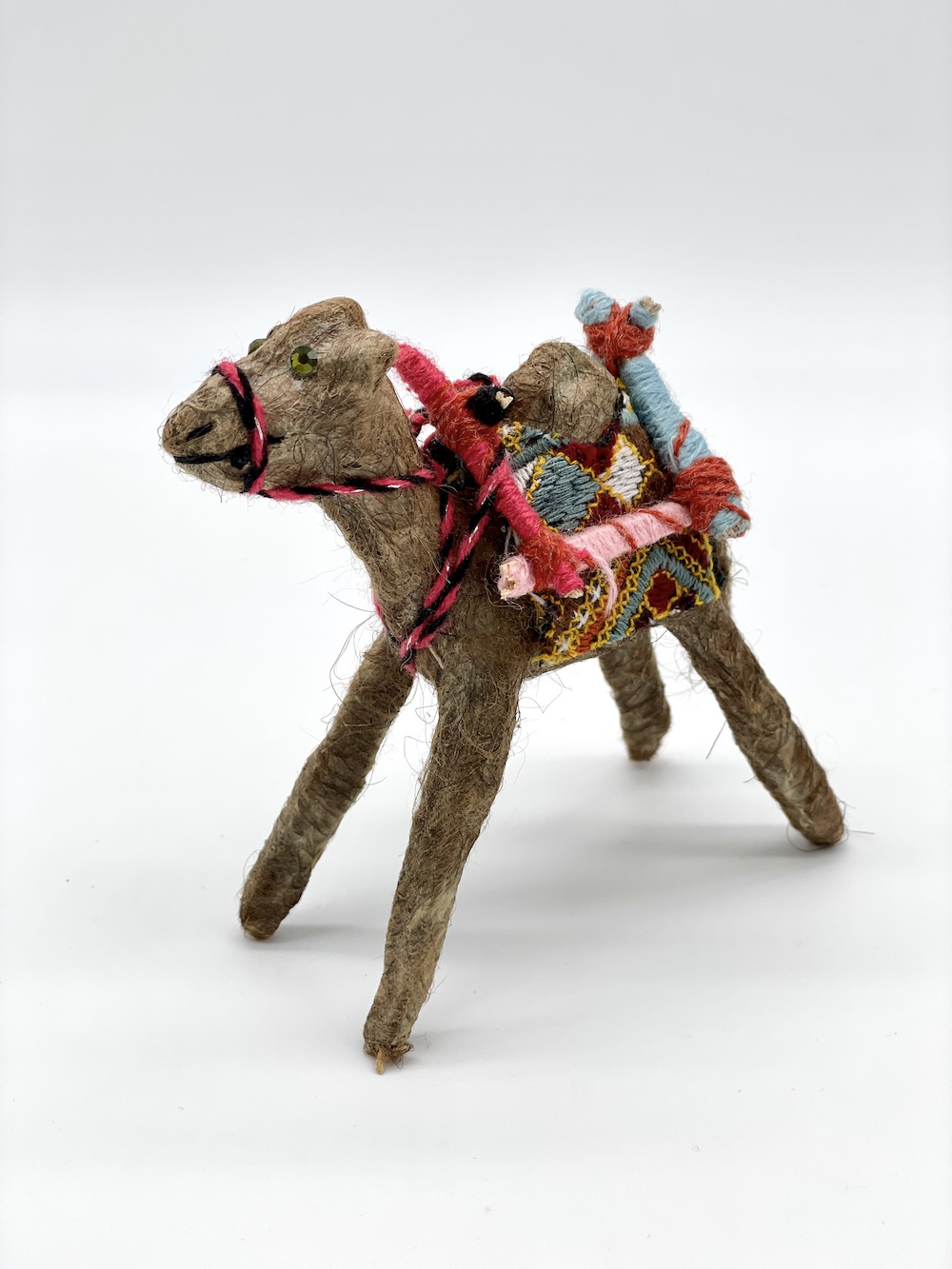 To make the dromedaries, the children first cut and sew the body shape out of cloth, fill it with camel wool and insert sticks as limbs, gluing all the parts together.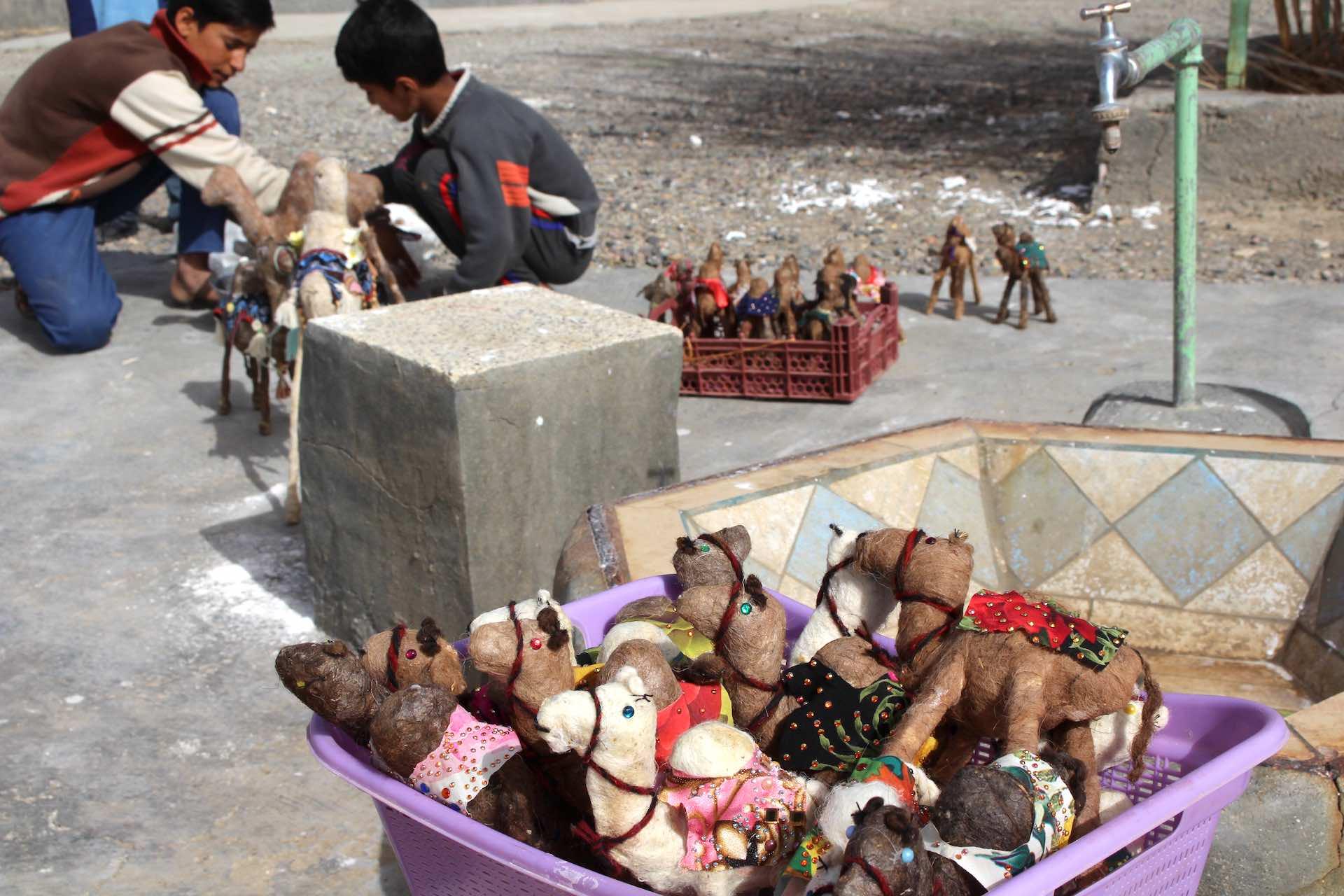 To finish, they cover the dromedary with wool and use beads for the eyes. Embroidered fabrics are used for the dromedary's equipment, the saddle is made from wood and thread and then placed on the toy dromedary.
Find these beautiful handmade dromedaries in our online bazaar