9 novembre 2023
The new scarf in white and brown cotton
The new fair trade scarf in white and brown cotton is handmade from the typical Iranian cotton called Malle. This cotton from the village of Khusf in the South Khorasan region has been recognised as Iran's national heritage.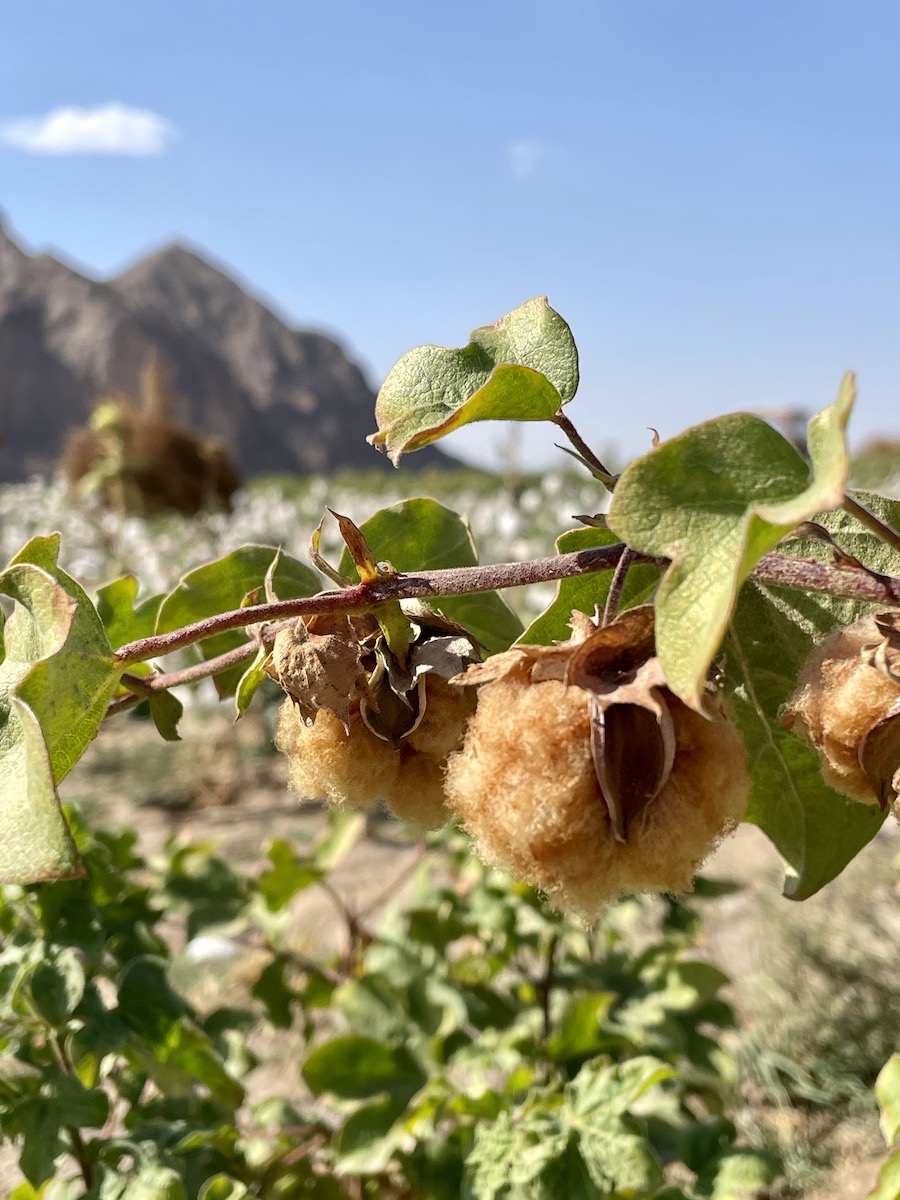 Malle cotton, being brown in colour, is considered sacred by the local people: in fact, Malle was once the cloth on which people prayed. The fibre of Malle is very short so spinning is not done by machine but by hand.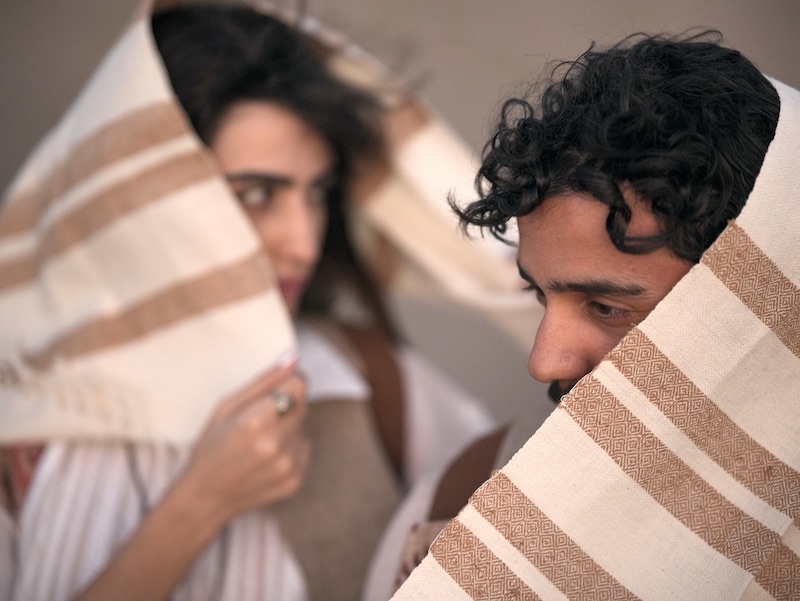 Unfortunately, this cotton has less and less of a market, but the young lady Maryam Hasani decided to breathe new life into this heritage by making various products. Maryam, who had just graduated, decided to learn how to work Malle cotton, but at the time there were no schools or teachers who could teach her. So she decided to go to several local craftswomen and, by observing their work, learnt this art.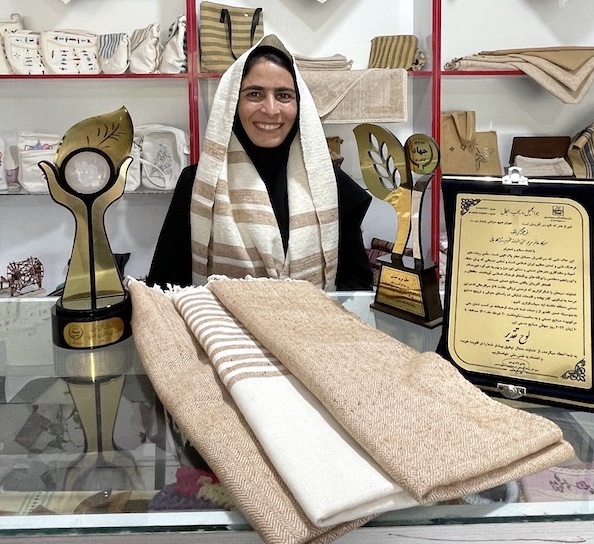 Maryam Hasani
Today, Maryam has become one of the best masters of Malle cotton weaving and is considered one of the most experienced people in this field in Iran.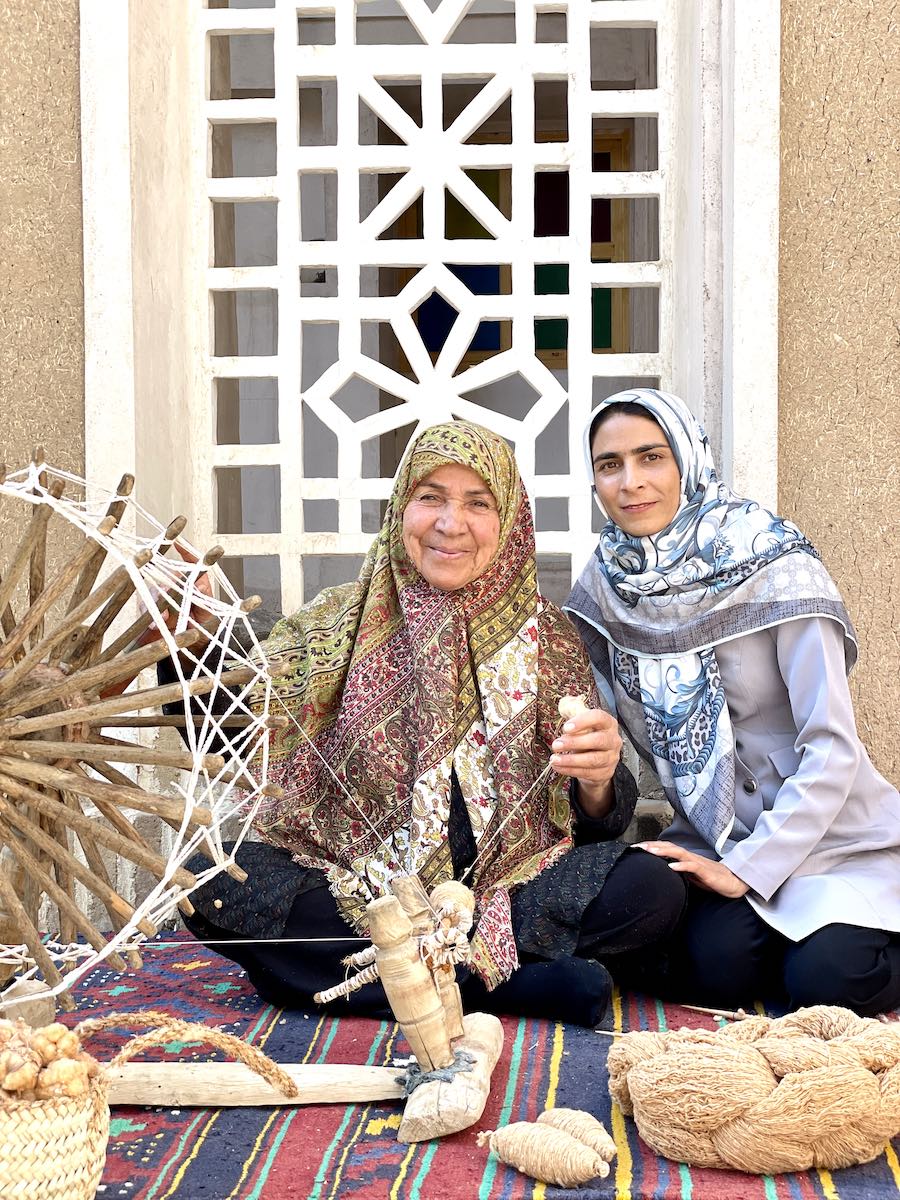 Maryam Hasani with her teacher Zahra

Shirin Persia decided to create this scarf in collaboration with Maryam and her colleague Sakineh.
The art of weaving used to make this scarf is called 'Tobafi' and since 2018 it has been recognised as a UNESCO World Heritage Site
Find this scarf in our bazar on line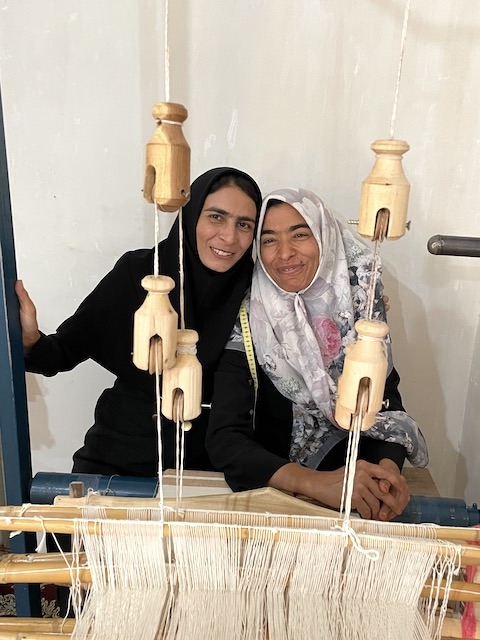 Maryam with her collaborator Sakineh