9 novembre 2023
The vest made from dromedary wool
Vests made from dromedary wool are handmade from a traditional fabric called Barak. This is a typical fabric from the South Khorasan region of Iran that, unfortunately, having no market was about to be forgotten.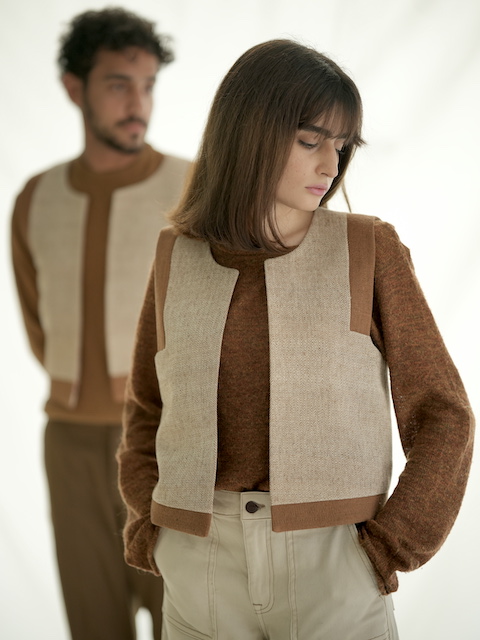 Fortunately, Mrs. Marmoozian from Boshruyeh, after many years when no one had produced this fabric, started making this traditional fabric again in 2020. Thus, since that year, the production of the barak fabric from dromedary wool in the Khorasan region has started again.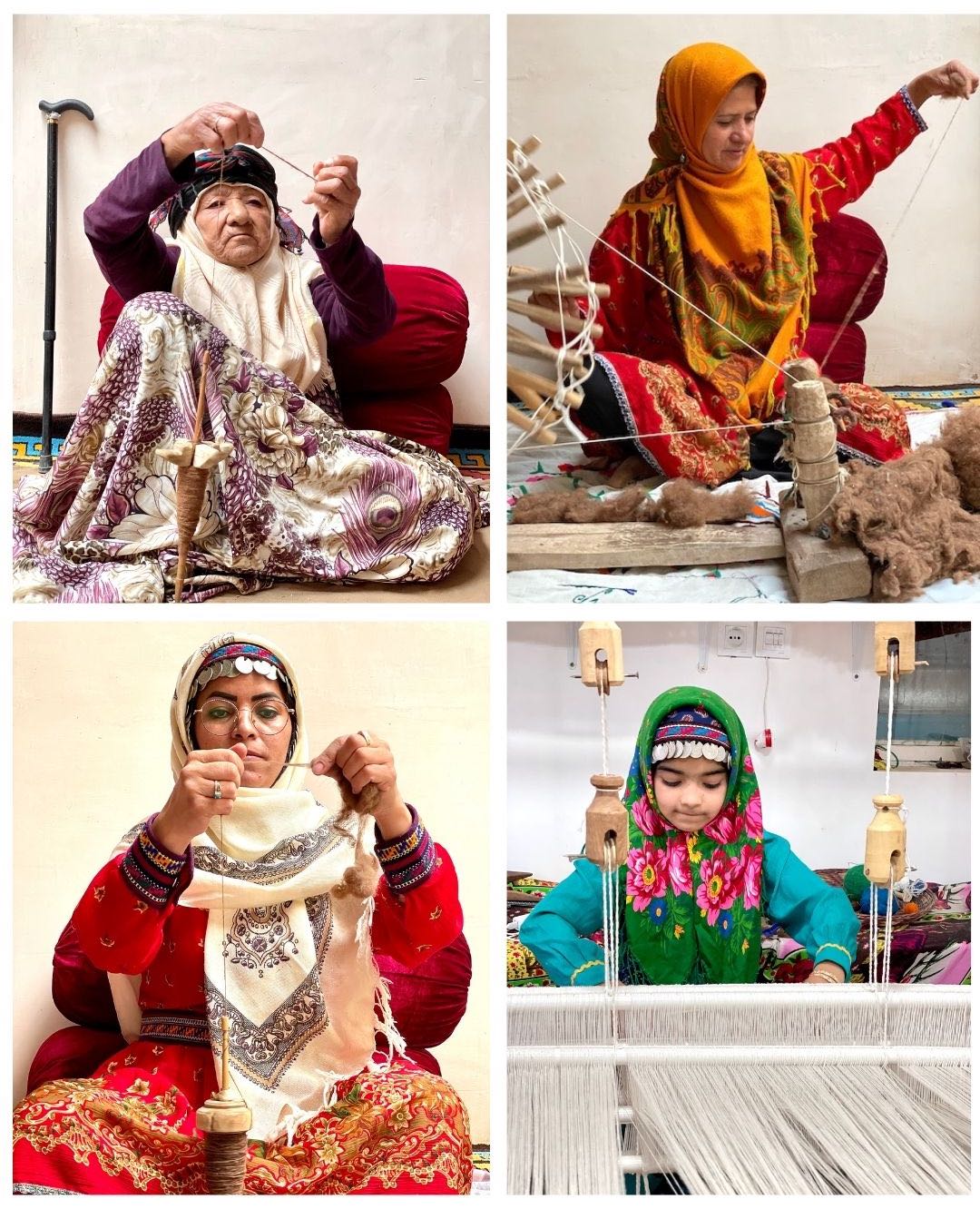 Four generations at work: top right Mrs. Marmoozian of Boshruyeh, left her mom, below her daughter and granddaughter.
To make the dromedary wool vests, every step is performed by hand: from spinning the wool to sewing the garments.
Shirin Persia, during a trip to Iran in 2022, met Mrs. Marmoozian and began to collaborate with her and her daughter. From this collaboration, these beautiful vests were thus born.
The seamstress, who then makes the vests, is named Farzaneh Cheghini, is originally from Isfahan and lives in Birjand.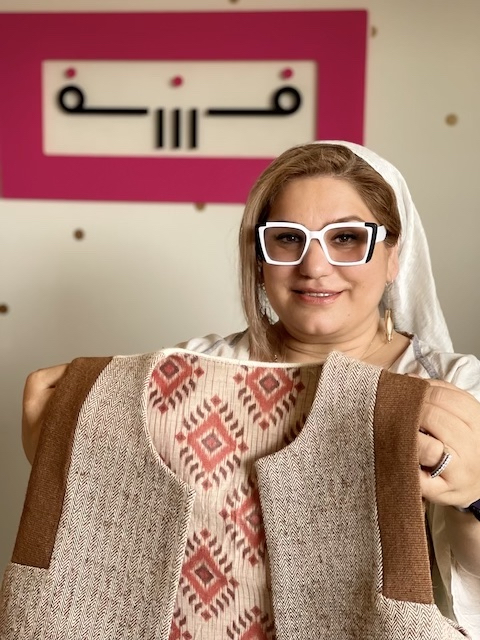 Farzaneh Cheghini: the seamstress who makes camel wool vests
Dromedaries are typical animals of the South Khorasan region. These animals are perfectly adapted to life in the desert and drink only every 10 days. They cover themselves with thick wool in winter to protect themselves from the cold. When warm weather arrives in spring, they naturally lose their wool. The wool, therefore, is harvested and the animals are not subject to shearing. These characteristics of theirs make raising them sustainable, and the production of their wool is environmentally sustainable and cruelty free.
Find these unique waistcoats in our online bazaar