18 marzo 2022
Two new fair-trade saffron-related items direct from Iran!
We would like to present to you two new small fair trade handicraft items which are the result of our trip to the saffron lands in Iran in January.
These handmade ethnic articles are a small part of our intention to promote women's handicrafts as much as possible in the saffron-producing areas. These handicrafts are symbolically linked to the world of saffron and enhance the beauty of the shape and colours of the flower Crocus sativus.
The establishment and development of women's cooperatives in poor rural areas, in fact, makes it possible to supplement the modest income derived from agricultural activity without further aggravating the already excessive water withdrawal in drought-prone areas. From a social point of view, the opportunity of a manageable job within the family allows women to acquire greater emancipation and pride within society.
The first item is an elegant postcard with the saffron flower Crocus sativus hand-printed on it.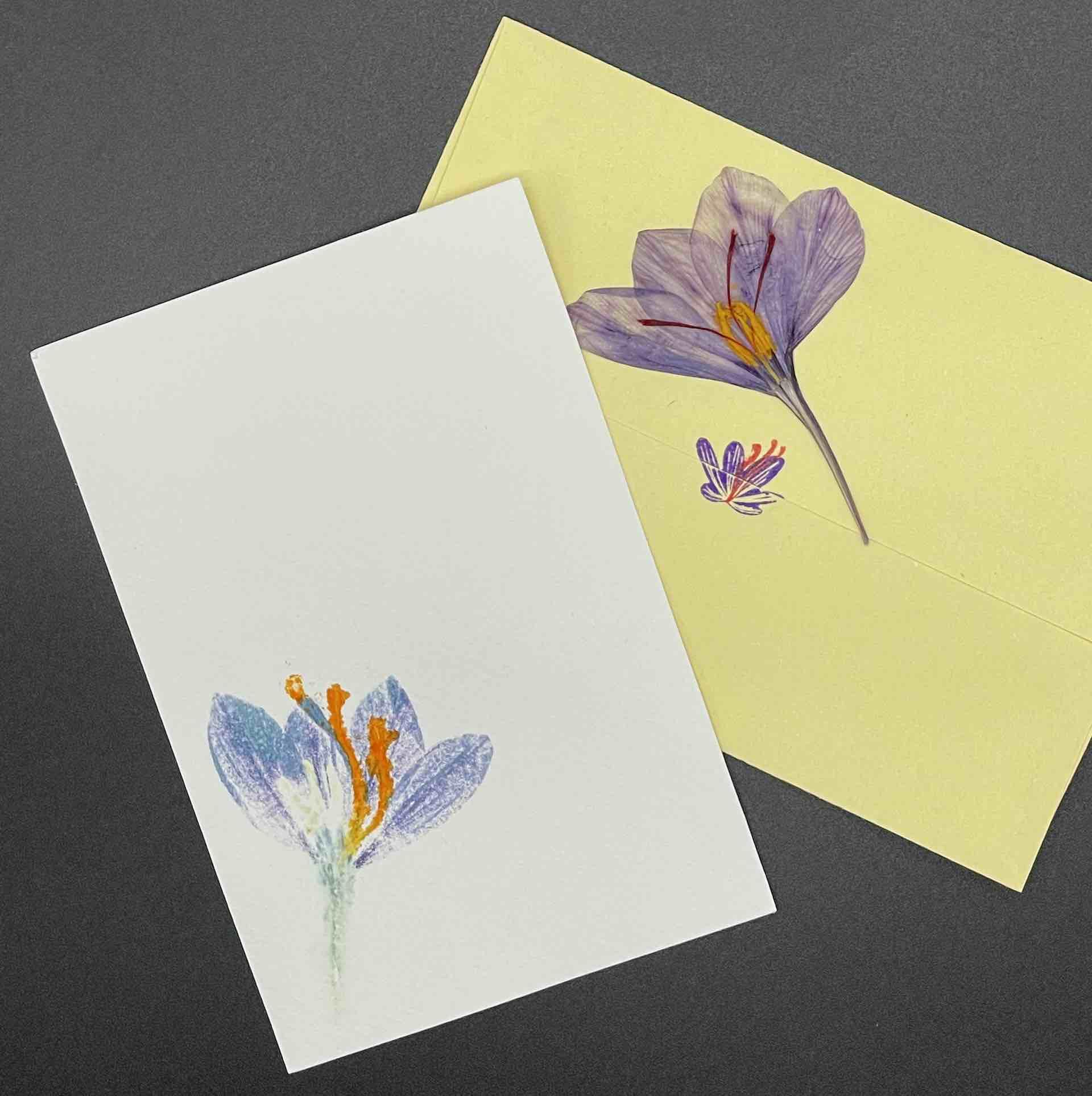 Postcard imprinted with the Crocus Sativus flower
This elegant card can be used for important occasions, for greetings and to embellish your gift ideas.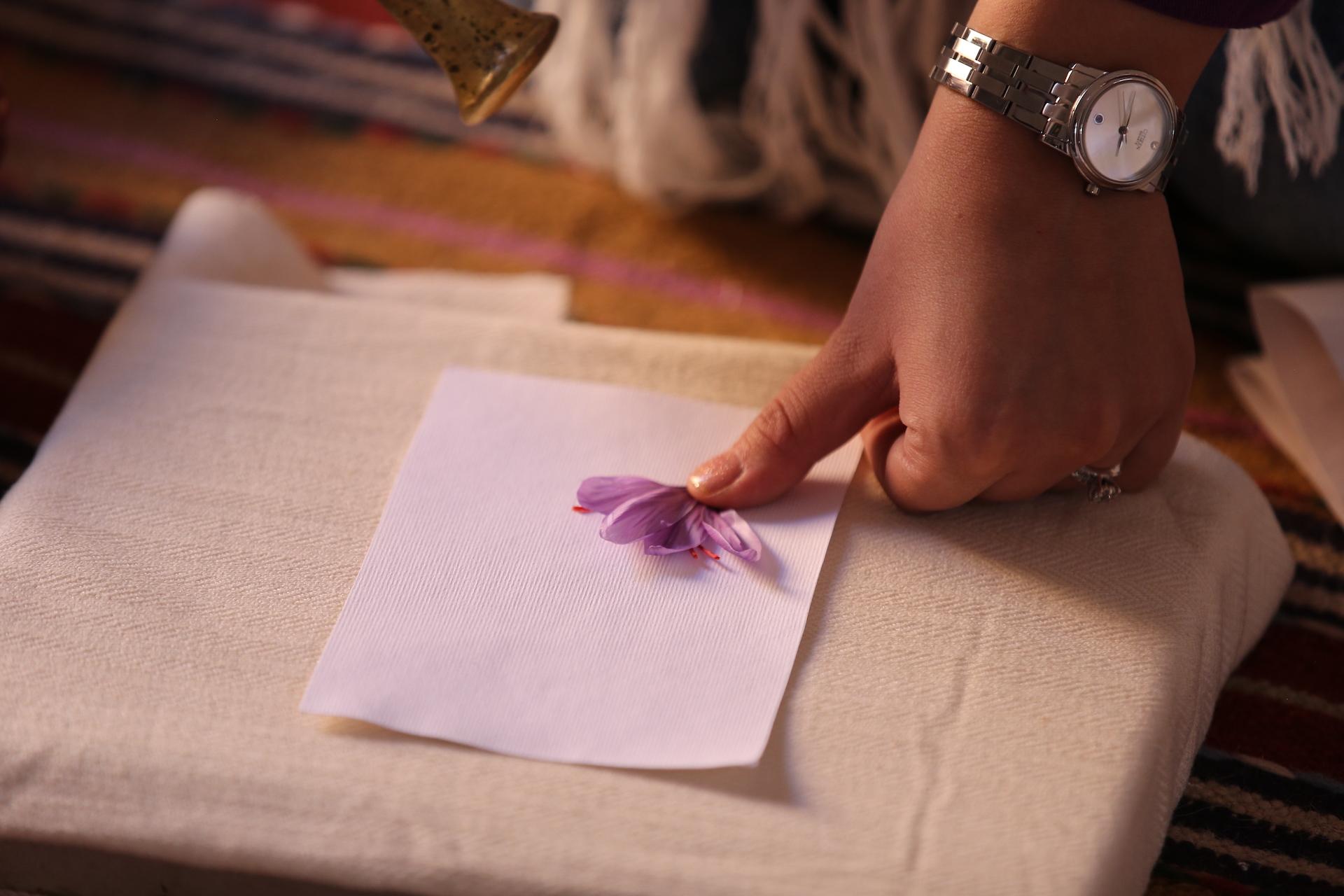 The moment when the Crocus flower is manually imprinted on the paper watermark
The second object we are presenting is a cotton bag embroidered with the image of the Crocus sativus flower.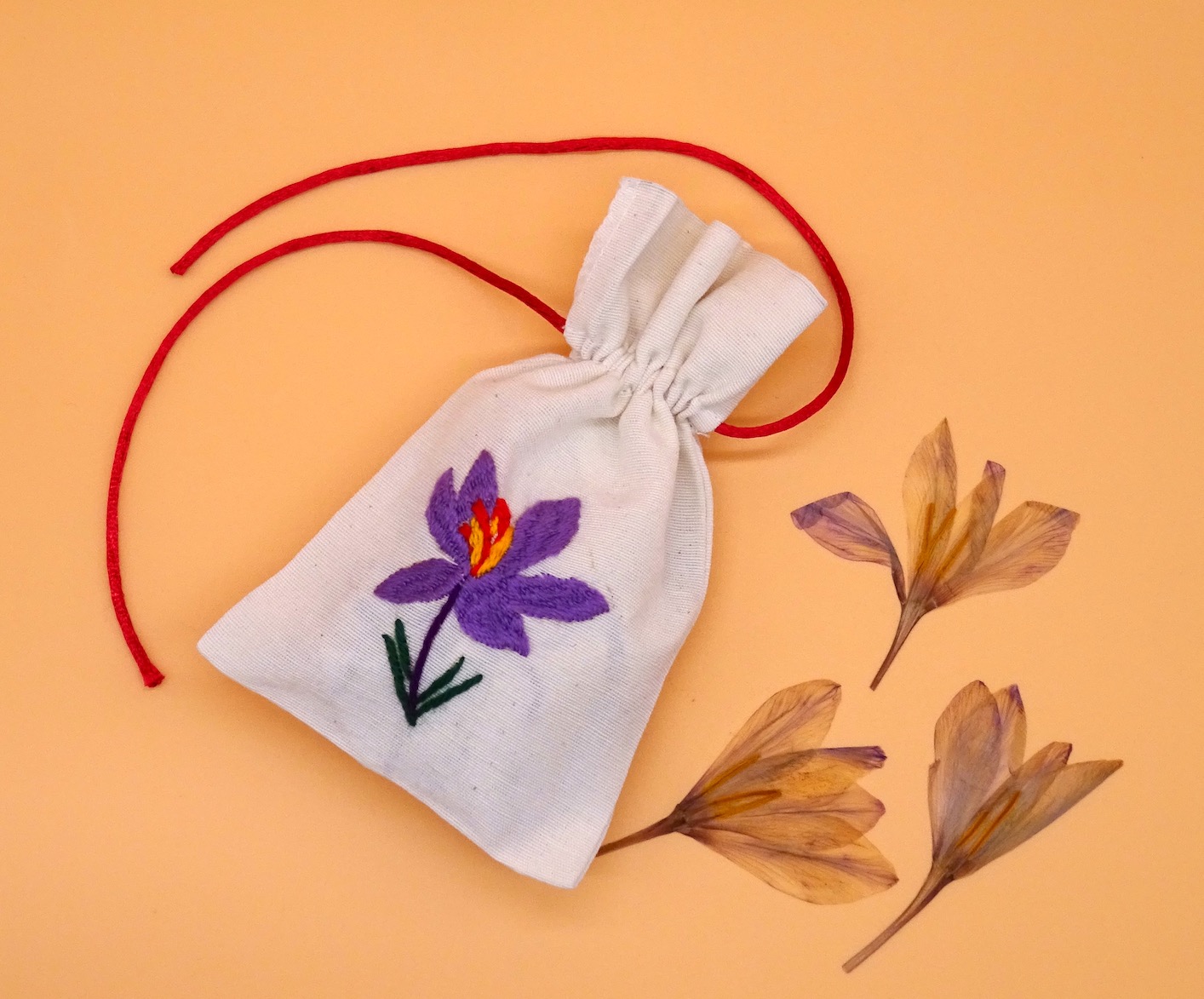 Hand-embroidered bag with the flower Crocus sativus
This pouch is one of the small fabric items made using an ancient art of embroidery traditionally used in Iran to decorate curtains and fabrics. Once upon a time it was the bride and groom of Qa'en who had to embroider their curtains and fabrics before the wedding.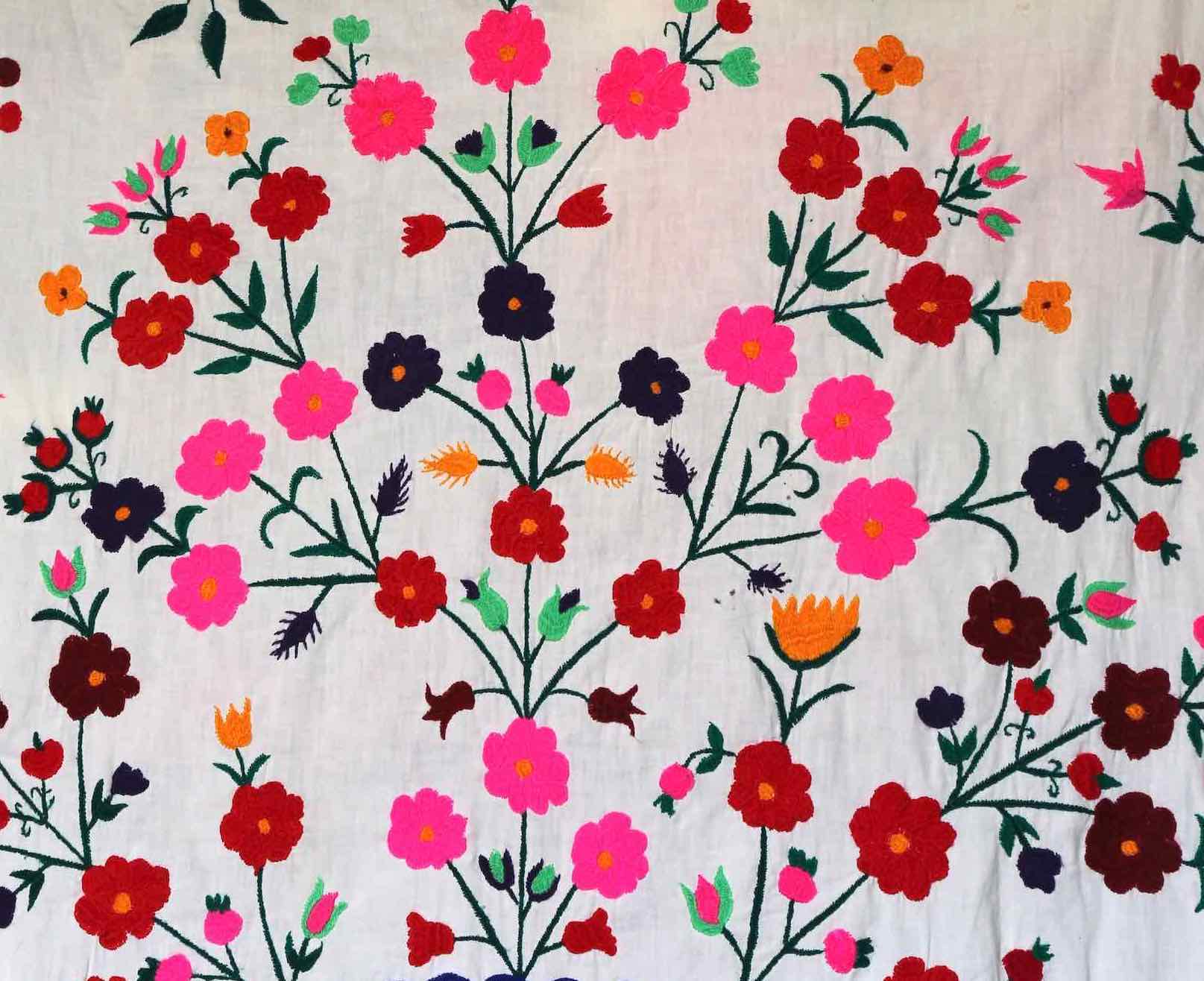 Example of a hand-embroidered tent with the art of embroidery
The elegant handmade bags can be used to hold your gift ideas, jewellery, and more. We used it to hold the mortar in the "embroidered flower" gift box and it can be used to hold items such as these soozan doozi earrings for example.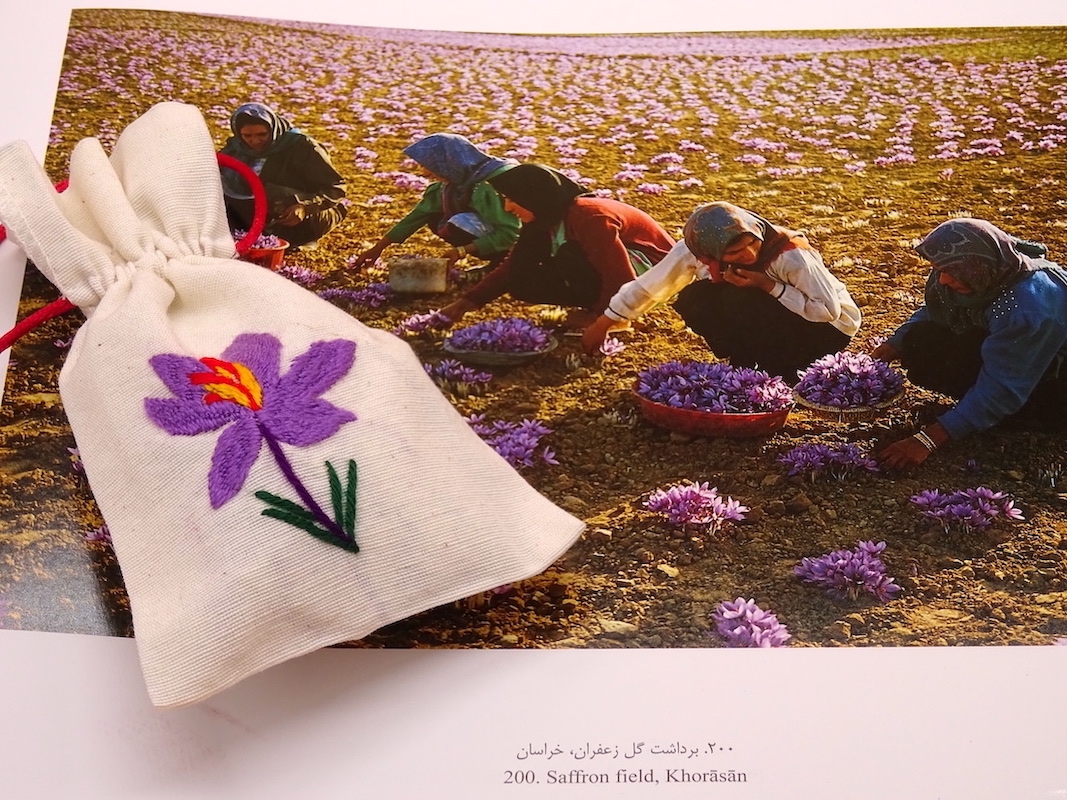 The embroidered bag with the background of a beautiful photo of the saffron harvest in Khorasan
These two small and elegant items of ethnic handicraft are just the first of more beautiful and challenging floral novelties to come in 2022, you can already find them in our online bazaar.
If you are curious about what's coming next from Shirin Persia's Iran, keep following our blog and subscribe to our newsletter!