26 novembre 2021
Soozan Doozi' handicrafts from Baluchestan
The new fair-trade ethnic handicraft items have just arrived: sets and combinations of bracelets, necklaces and earrings made by hand using the traditional art of Soozan Doozi.
This art of embroidery, typical of Baluchestan, a region of Iran located in the south-easternmost part of the country on the border with Pakistan, is used to make the precious traditional clothes that the women of the region still wear with pride. Some women have recently started to make elegant ornaments such as earrings, necklaces, bracelets and more, skilfully embroidering traditional Soozan Doozi designs and creating beautiful combinations that you can admire in our online bazaar.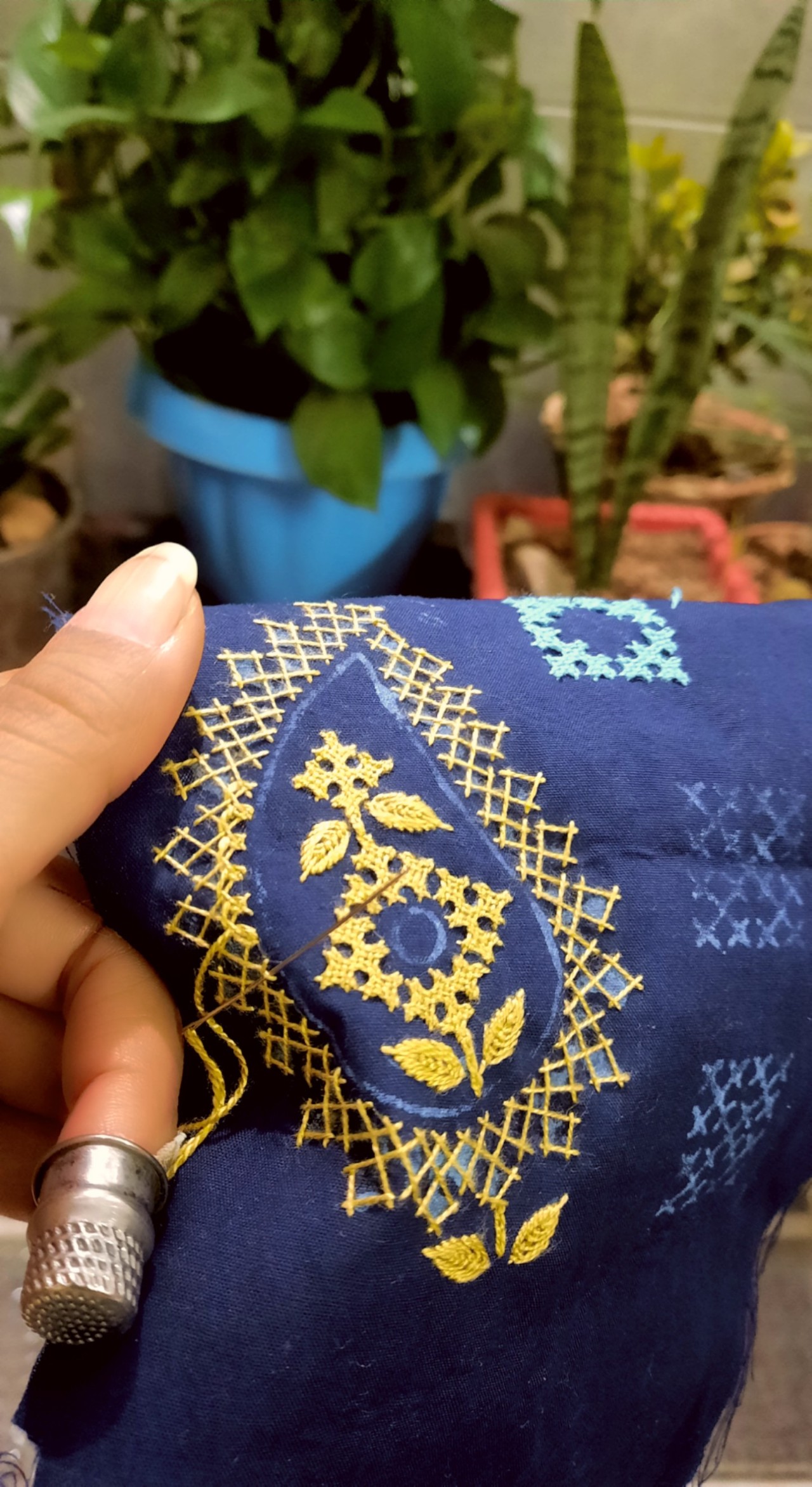 The group of women who make the items you find in our online bazaar for Shirin Persia are coordinated by Paria Hoseini. Paria, like all the girls in her area, learned the art of Soozan Doozi at a very young age. Later, thanks to the support of her mother who strongly believed in her, she was the first girl from her province to graduate in Art in Isfahan. After graduating, Paria turned down many job offers from important cities to return to her small village on the border with Pakistan and help girls who did not have the opportunity to study like her to organise themselves into a cooperative and develop local handicrafts.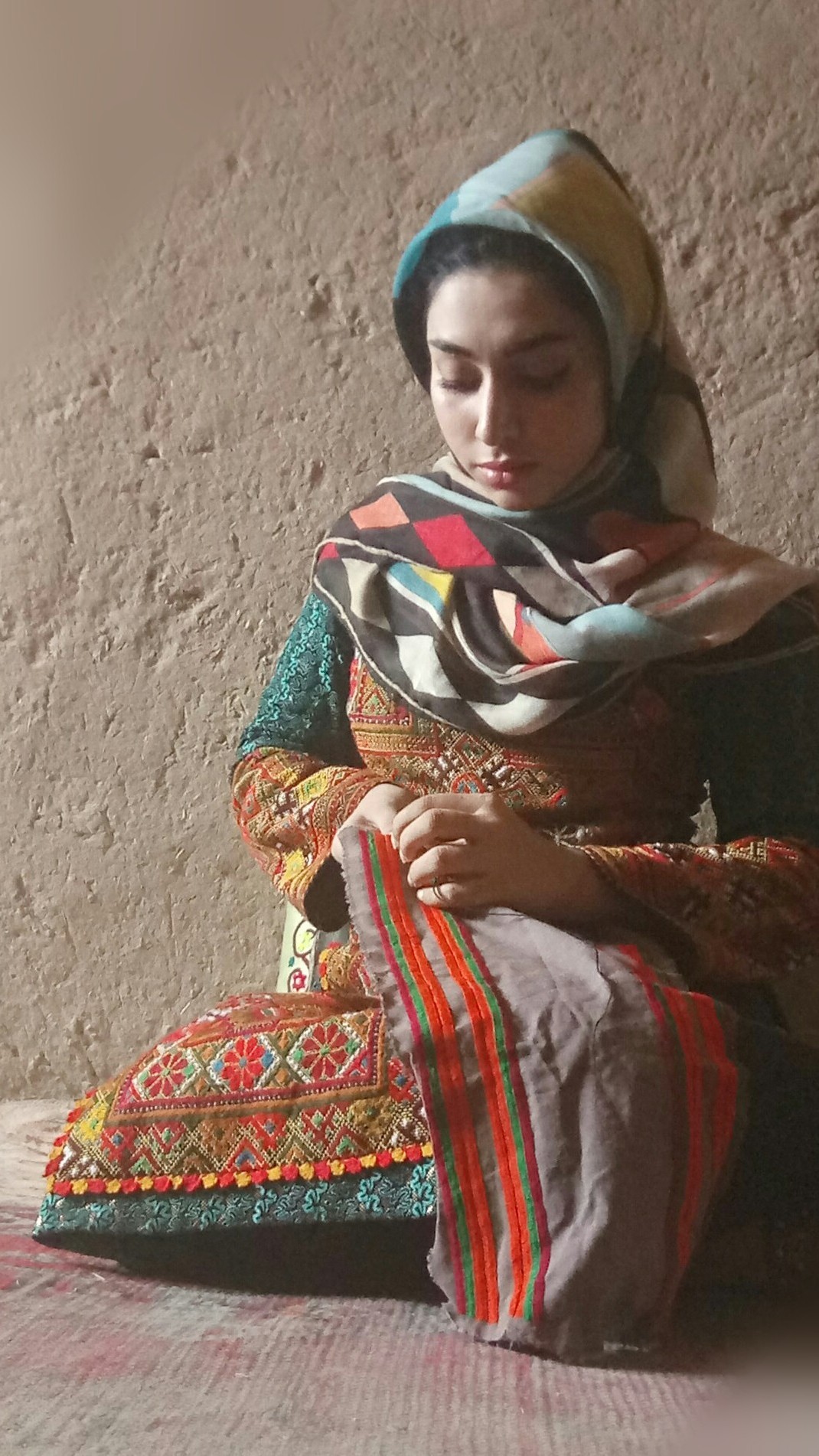 Paria Hoseini embroidering
We are proud as Shirin Persia to support the work of Paria and her collaborators and also to offer our customers these unique products with their beautiful story of tradition, culture, beauty and social redemption.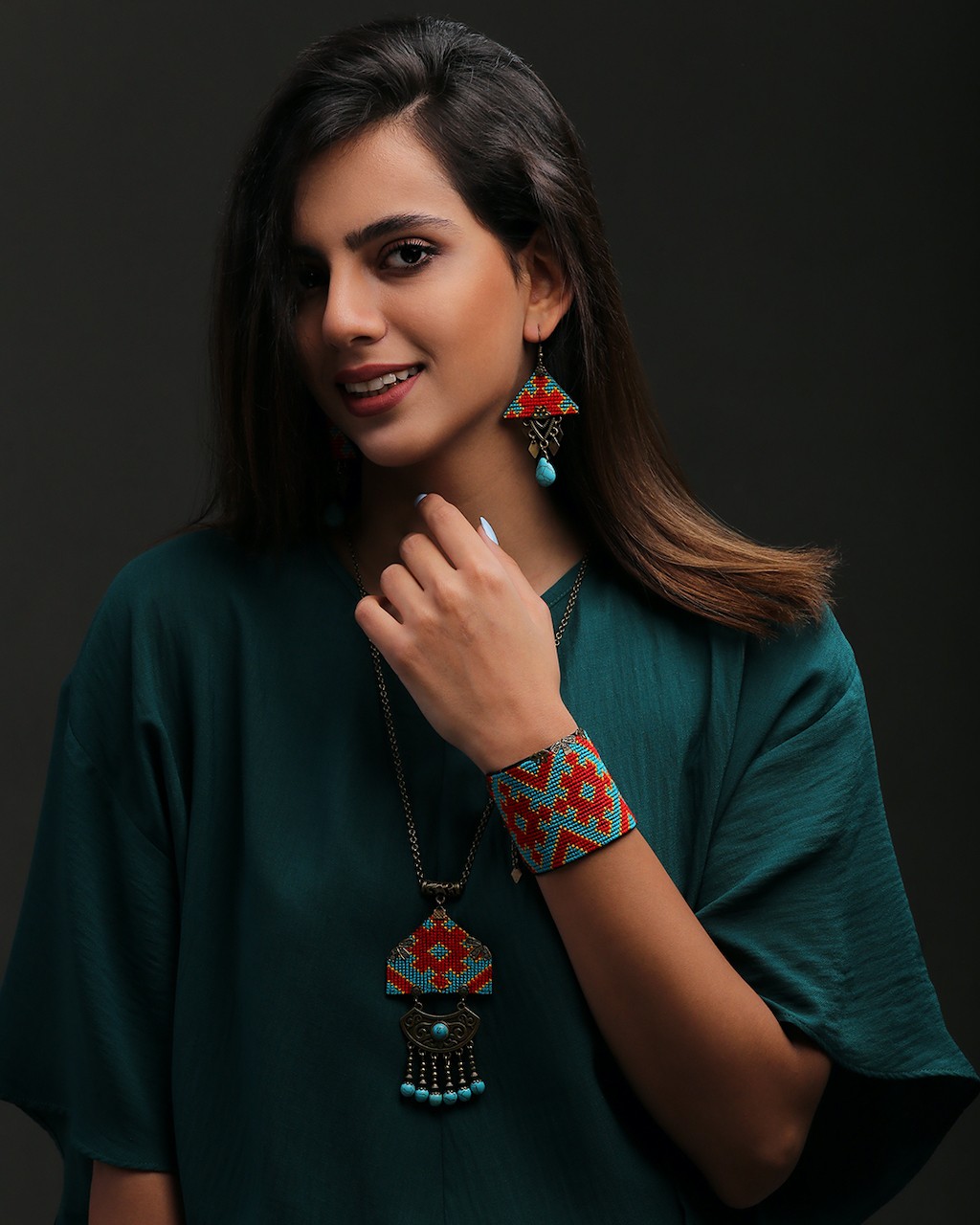 The special features of these articles are:
each one is made entirely by hand
Each piece is a unique and unrepeatable object made for Shirin Persia
Nickel free guaranteed
You can therefore choose from these genuine handmade jewellery items on display in our online bazaar safe in the knowledge that you are taking home a true piece of Baluchestan history, culture and original beauty.