1 settembre 2021
Saffron and lemon liqueur
A very welcome new artisan product that has become part of the Slow Food Community of "producers and co-producers of Qa'en saffron" in Shirin Persia is the liqueur with organic lemons from Sicily and fair trade saffron from Qa'en.
This product was born from the meeting with Alessandro Olivetto of the Antico Laboratorio San Giuseppe in Bassano del Grappa, who for years has been producing not only the historic San Giuseppe liqueur, but with great passion and dedication, he invents liqueurs with fruit, spices, and herbs using only raw materials natural and organic raw materials with very high-quality results.
Alessandro created some experimental recipes with our Saffron to quickly arrive at a recipe that would satisfy him and us. That gave birth to an excellent digestive with lemon and Saffron with 25% alcohol content.
This liqueur combines the beneficial properties of lemon with Saffron, including the digestive, anti-inflammatory, and antioxidant effect, ideal for the end of a meal.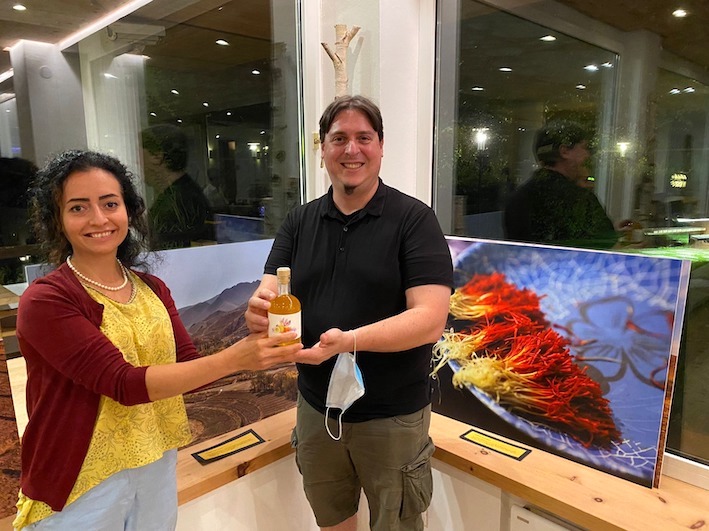 PRODUCT SPECIFICATIONS
The liqueur is made from a light infusion in pure alcohol of organic lemon peels that give the citrus notes, followed by an infusion at an intermediate degree of Shirin Persia Saffron pistils. After the infusion, the liqueur is filtered and brought to 25 ° alcohol with a low-sugar syrup.
The medium / low alcohol content and the low sugar content have been chosen to enhance the aroma and flavor of the protagonist of this liqueur: Saffron.
It contains no dyes, no industrial flavors, no concentrates, and no extracts. The recommended serving temperature is 5/6 degrees (yes fridge, no freezer) and allows you to enjoy its fresh and persistent flavor fully.
Shake before pouring.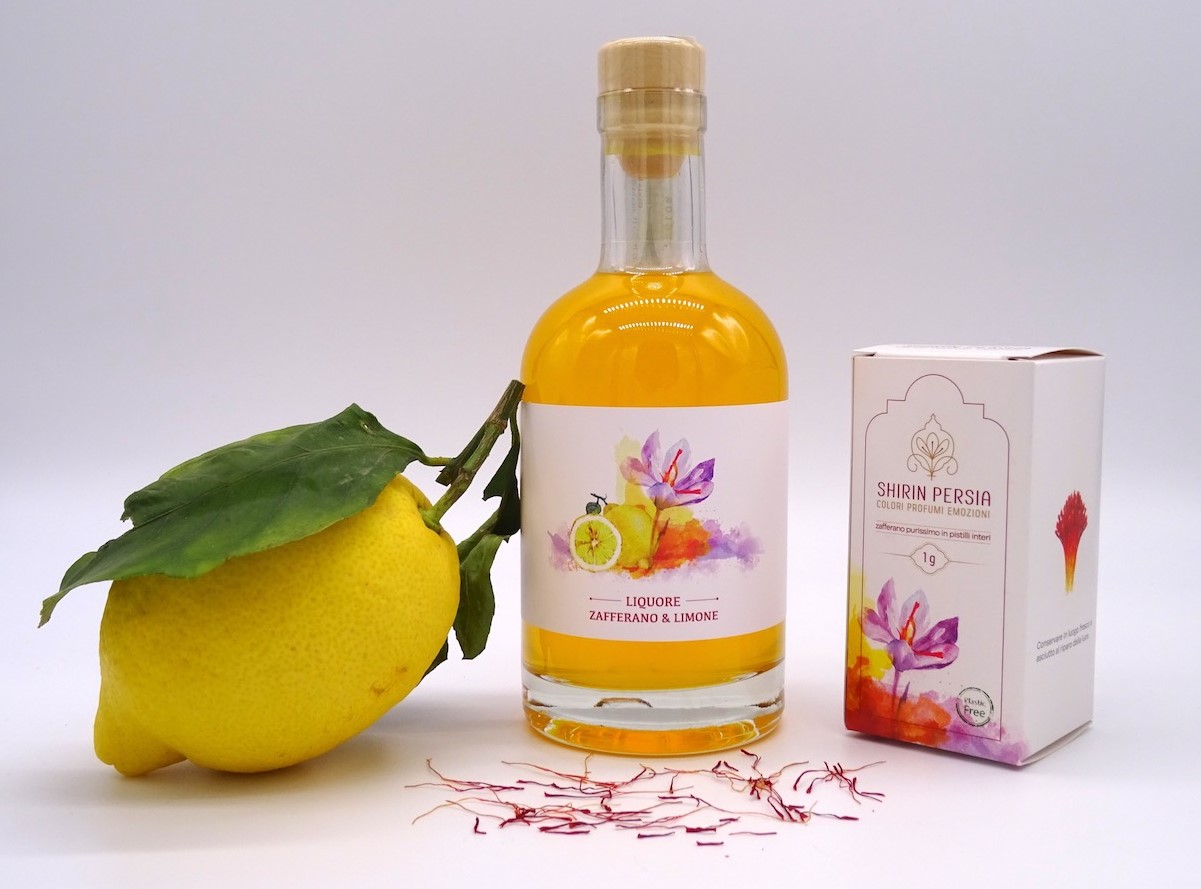 USES
In addition to the classic use at the end of a meal, it is possible to indulge in the liqueur in various ways, for example, in the preparation of cocktails and aperitifs.
We tried to make the spritz with prosecco, tonic water, and Saffron liqueur, an excellent aperitif!
Find the liqueur and all our products in our online bazaar.