Ottobre 2019
The first trip to the land of saffron in Ancient Persia... what emotions!
In October, we organised in cooperation with Viaggi e Miraggi (Altromercato's travel agency) the first trip to Qa'en in the Khorasan region with a group of Italian tourists curious to discover new destinations.
We saw and harvested saffron with our own hands, but not only that, also pistachios and Zereshk (a delicious berry called Crespino in Italian).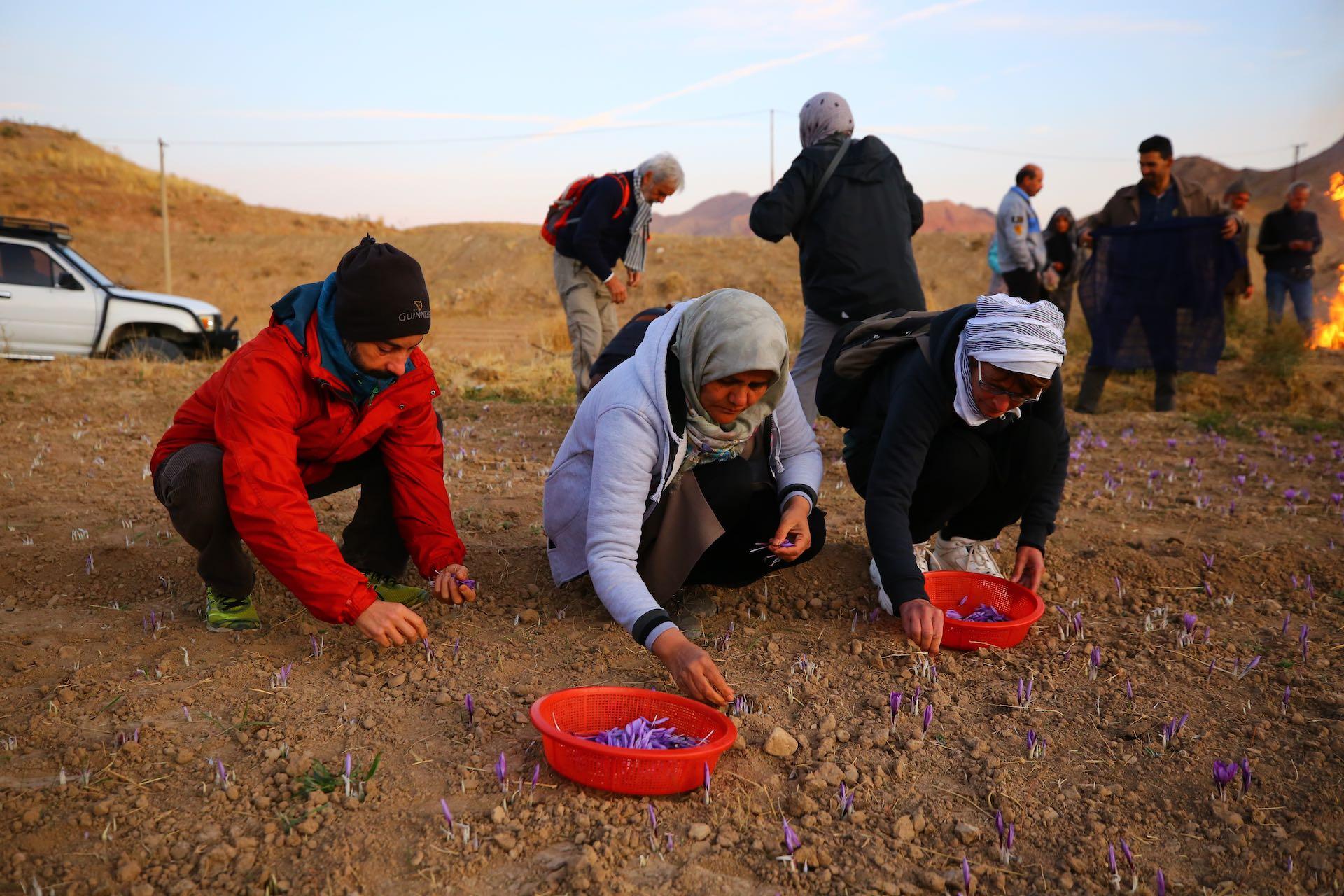 These stops were complemented by visits to wonderful natural places such as the Kal jenni canyon, the Azmighan oasis, the Lut desert (World Heritage Site), the archaeological site of the city of Arg-e Bam, the largest city in the world built with clay bricks, sand and straw, and the jewel of raw earth and straw architecture of Esfahk and many other beautiful places.
The idea of the trip to Iran was born and developed by Ala of Shirin Persia last year, when he went there to work on the saffron fair trade project. During those days, Ala realised the beauty and uniqueness of the places he was visiting, places largely untouched by tourism and therefore representing a 'real' Iran made up of real everyday life.
Ala, in cooperation with the local NGO "Sepehr", which promotes the development of activities especially for women and carries out various cultural initiatives, organised the itinerary and the meetings.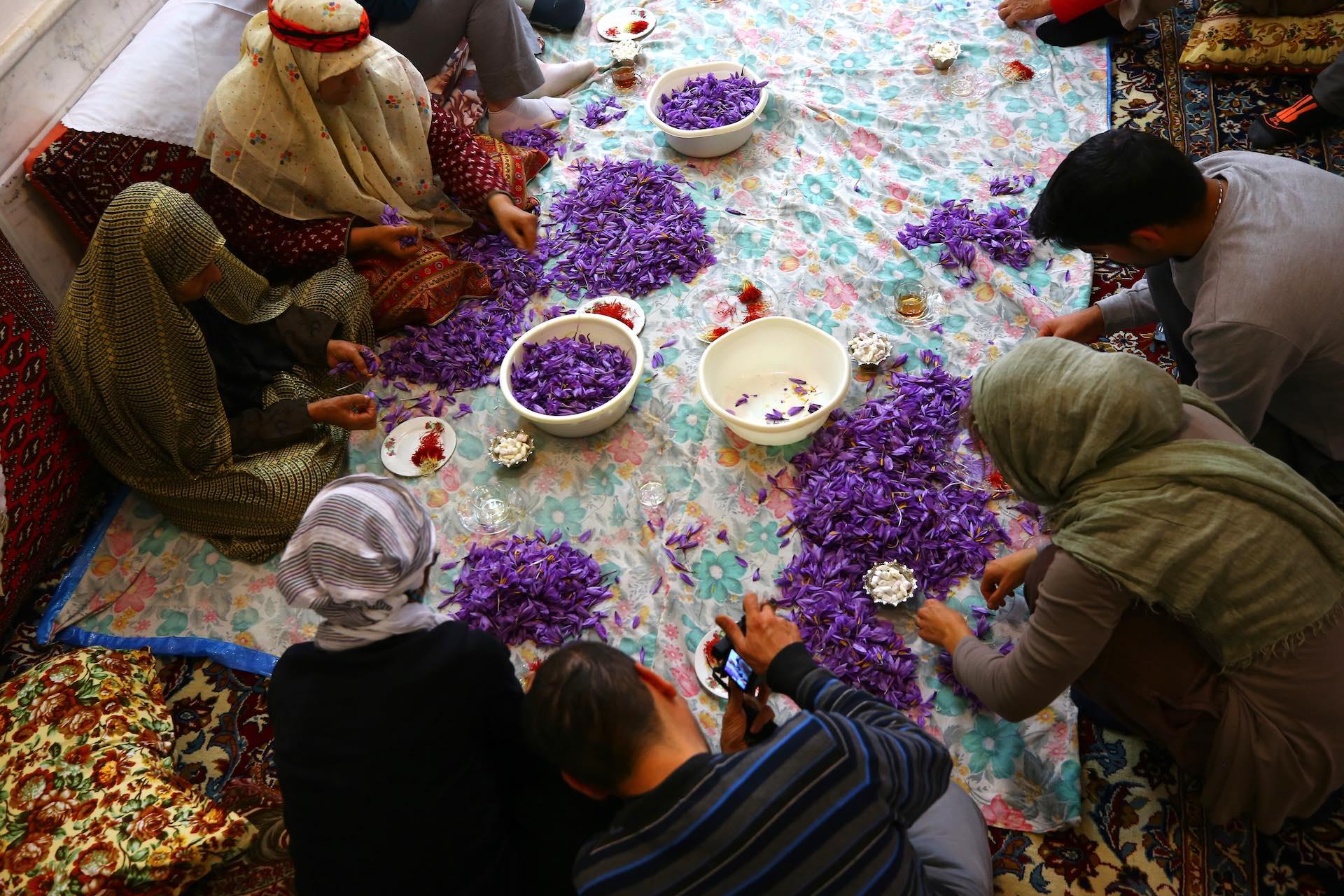 We, from Shirin Persia, went there to organise our work, visit the families who supply the saffron, and share the saffron harvest with them, so we were able to accompany eight Italian travellers for five days into the heart of this magic. We lived very intense days and nights in close contact with the farmers and their work, we collected saffron before dawn, ate delicious local dishes, shared wonderful scenes that seemed to come from another world and from the past, cleaned and hulled saffron in the long desert evenings listening to their songs and stories.
In addition to this we visited a cooperative of women who weave and produce wonderful carpets, clothes and handicraft fabrics, visiting their homes where they still work with ancient weaving machines.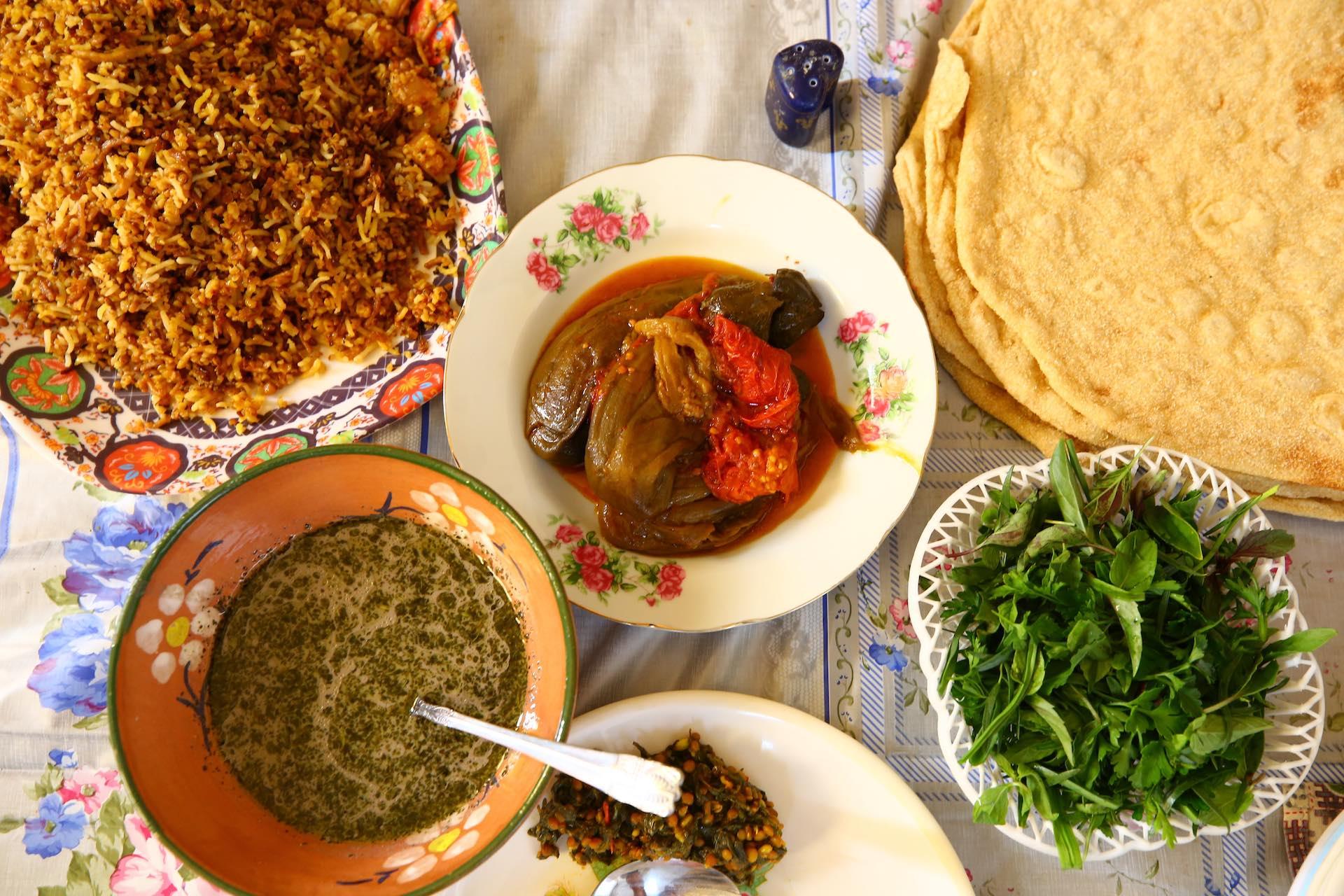 At the end of the trip, the participants were so enthusiastic with their feedback that the agency decided to offer this itinerary in Iran not only every year during the saffron harvest period, but also several times a year.
For those who would like to take part in this journey of a thousand and one nights, you can find the next dates on the Viaggi e Miraggi agency's website: info on "Journey to Iran: tour of saffron, pistachio and zereshk".